22 Aug 2020 - We are now open for Registration
As you may have been aware of, our upgraded VA system is now officially rolled out. VOHK is now open for registration, and new members from IVAO and VATSIM are welocme to join our family.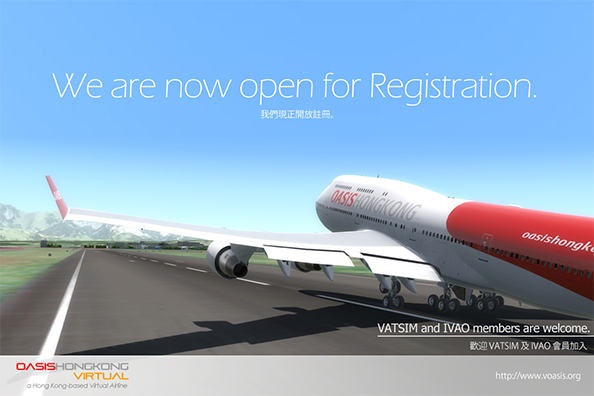 For existing members, while your accounts have been migrated to the new system, some of you have not activated the account or log into the new system as per our record. VOHK members are required to submit a PIREP for every 90 days through the VA system. Dormant accounts not meeting this requirement could be removed without prior notice.
If you could not log into our system on or before 22 August 2020, we shall assume that you do not wish to stay with us and will have no choice but to remove your account. Nevertheless, if your current commitments are preventing you from flying for the time being, or you are experiencing difficulties in activating your account, please feel free to drop us a line at admin@voasis.org. Our administrators are happy and willing to assist.
English