Ready for Take-off

Thank you for your interest in Oasis Hong Kong Virtual (VOHK). Prior to submitting your application, may I invite you to proceed to About Us to know more about our operations. If you would like to know more about our Policy and structure, you may click here to download the latest version of our VA Policy.
Oasis Hong Kong Virtual is not an real world airline. We are a website offering free airline simulation services for flight simmers.
Before proceeding to the registration page, please confirm that you satisfies the following requirements.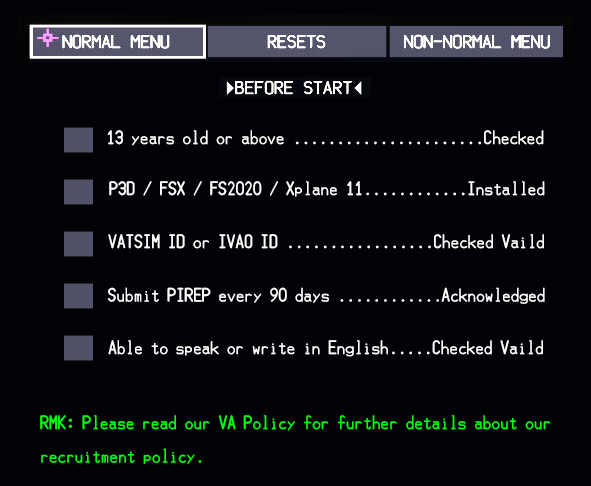 Understood - Bring to me registration page